This is a Hipmunk post from Jodi Ettenberg of Legal Nomads.
We've posted about tweeting from space, but what about sleeping in a spacesuit? From Dutch website Snurk comes an extremely creative line of sheets, made to look like you are a sleeping astronaut when in bed. The new line, available as of March 2013, includes a pillowcase with an astronaut's helmet, allowing kids (and adults – let's be honest, I want this sheet set too) to really put themselves in full costume when they go to bed.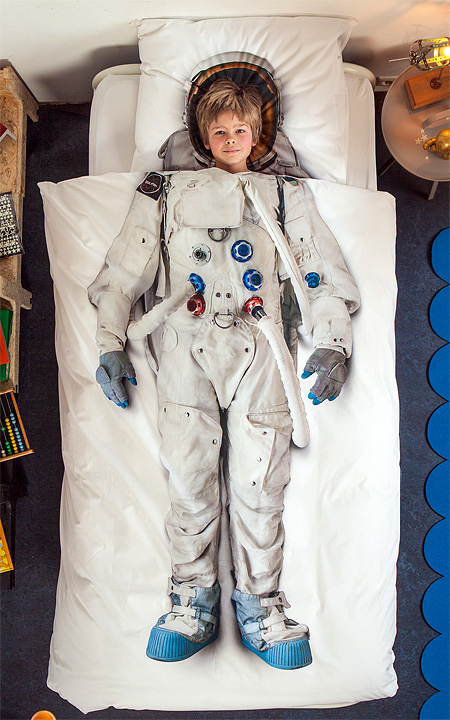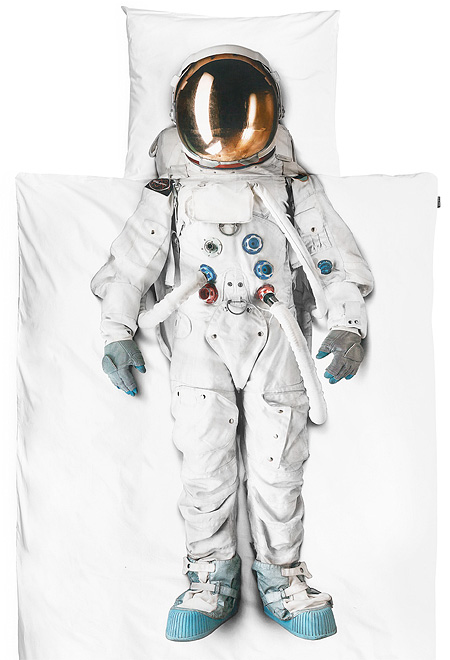 Per the site, the sheets are from the Space Expo Museum in Holland. Someone needs to bring these to North America, stat! And when they do, they need to be available in adult sizes too. ;)
-Jodi
(HT to Toxel)
This article was first published on http://http://testingsynd.wpengine.com/.